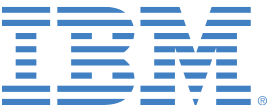 Cybercriminals are growing in number and sophistication, rendering traditional moat and firewall systems powerless against today's advanced threats. IBM Security delivers the next-generation security technology and services that can outsmart bad actors, discover threats and prevent breaches.
Over the past decade, IBM spent nearly $2 billion on security research and development, resulting in 3,700 security-related patents, and acquired more than 12 top security companies to build its portfolio. With 6,000 security professionals and threat researchers in more than 130 countries, IBM Security helps more than 10,000 clients adapt to security threats with intelligent, integrated solutions.
We focus on the most critical security challenges facing organizations today:
Optimizing the security program:
Today's c-suite needs strategies that provide the best protection for immediate and long terms.IBM Security Services help organizations with everything from making their ecosystem more risk aware, to running their entire security program.
Stopping advance threats: Intelligent solutions from IBM help combat advanced persistent threats by detecting activity in the two critical points in any chain of targeted attacks: the network and the endpoint.
Safeguarding critical assets: IBM offers automated controls that know who is trying to gain access to critical data, and what normal behavior is before granting that user access.
Securing cloud and mobile:
As the traditional network perimeter around the data center dissolves, and as lines between work and personal technology usage blurs, cloud and mobile security is more crucial than ever. IBM helps organizations to keep more users and data secure – wherever they are.