The World's First Global
Hacking Competition
Challenge categories include Digital Forensics, Network Exploitation, Web Applications and Service Exploitation.
The Cyberlympics is a competition aimed at a broad scope of IT Security Professionals and though we include some CTF components, Cyberlympics goes beyond the basic CTF challenge! We enforce the idea of team-work by providing challenges that span nearly all areas of IT Security such as pen testing, forensics, malware, log analysis, system exploitation, physical security and those are just to name a few! Cyberlympics is not solely focused on offense or defense but rather, it's an all-encompassing approach allowing teams to compete with whatever cybersecurity strengths they bring to the competition!
The Online Elimination Round 2019
The Online Elimination Round/Qualifier is a single 12-hour contiguous block of time. Teams will partake in a number of challenge categories such as Digital Forensics, Network Exploitation, Web Applications and Service Exploitation.
2019 Elimination Round has Ended!
The results are in! Check them here.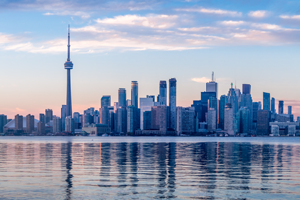 The Global Cyberlympics Finals
The 2019 World Finals have ended!
See the results here.
Prizes
First Place
$1500 US
*1 cert course per player
Second Place
$1000 USD
*1 cert course per player
Third Place
$750 USD
*1 cert course per player
*Only first places includes the exam voucher.
Countries Represented Since 2012
Global CyberLympics' goal is to raise awareness towards increased education and ethics in information security through a series of cyber competitions that encompass forensics, ethical hacking and defense. One key initiative for Global CyberLympics is to foster an environment that creates child online protection through education.
Global CyberLympics is an online ethical hacking, computer network defense game, dedicated to finding the top computer network defense teams. Teams are made up of 4 to 6 players, and each round serves as an elimination round until only the top teams remain. The winning teams from every region are invited to play the game live in person at the world finals.
Cyberlympics 2017 will be held during Cyber Security Week
CyberFed interviews Cyberlympics Players in DC during the 2015 games
United Nations ITU Secretary General addresses Cyberlympics