Global CyberLympics is an online cyber security competition. It pits teams from all over the world to compete in a series of challenges in the areas of Digital Forensics, Web Application Exploitation, System Exploitation, Malware Analysis, Reverse Engineering, Cryptography and Trivia that all Hackers should know! The onsite challenge will bring the finalists from all teams onsite to compete with each other.
Teams compete against players in their continent only. The two teams with the highest score from each continent will then be invited to compete at the live Global CyberLympics World Finals event. Should team scores result in a tie, scores will be determined by the team that reached the higher score first.
Teams consist of 4 to 6 players, 18 years of age or older. The teams awarded 1st, 2nd, and 3rd place at the world finals receive cash prizes.
Cyber Security Challenge (18+)
The Global CyberLympics Cyber Security Challenge (age 18+) consists of 1 online single elimination round and a final on-site competition with players from around the globe.

Online Elimination Round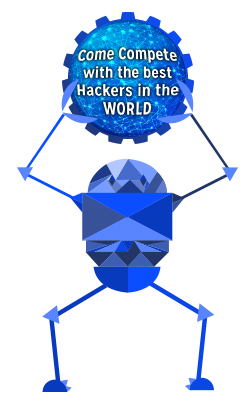 Description:
The online elimination round will be a 12-hour competition presented to teams in a variety of formats. Challenges may include (but are not limited to) categories such as:
Digital Forensics
Web Application Exploitation
System Exploitation
Malware Analysis
Reverse Engineering
Cryptography
Trivia that all Hackers Should Know
Teams will gain points by completing 1 of 2 tasks:
1. Submit tokens to the scoring system
 This will consist of submitting tokens which may be represented as a string or picture.
2. Submit a solution.

Some challenges may require teams to submit a token and a solution before points will be awarded. Teams will know in advance which challenges require a solution submission as it will be annotated within the challenge task. Once proof has been submitted teams will be awarded points upon verification of the token and solution.
Tokens and solutions will be sent to the scoring system via email. A member of the Scoring Staff will verify receipt, points will only be awarded for solutions that work. Some solutions may require items such as full write-up and source code. If the submitted solution does not work for the Scoring Staff, points will not be awarded. The Scoring Staff will not spend time trying to get solutions to work, if it doesn't work….no points!
On-Site Final Round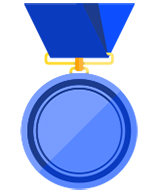 Description: The on-site final round will consist of a compilation of categories seen in the elimination round with additional areas such as physical security being assessed. Tokens submitted in this round will come from a variety of sources and point values assigned correlating with the difficulty level of the challenge being solved. The team with the highest score will be recognized and awarded with the World Champion Title.